Want to go for a day trip from Albury to a nearby city? You'd be glad to know there are many beautiful cities where you can go for a day trip from Albury. We've created a list of nearby cities where you can have lots of fun with your friends and family. We assure you that you'd love taking a visit to these cities. So, without any further ado, let's take a look at the major cities you can day trip to from Albury.
Falls Creek
Falls Creek is a beautiful resort town known as a cross-country ski center. You'd get a chance to explore the forests when heading towards National Park. The Sweeping views of the Victorian Alps will provide you with an amazing experience. There are many lodges on the mountain where you'd love enjoying your stay.
In these lodges, you can enjoy amazing foods and drinks while sharing some remarkable moments with your partner. If you're interested in learning skiing or snowboarding, you must consider visiting this beautiful as there are many instructors that can teach you these skills more effectively.
Corowa
Corowa is the perfect tourist destination for families that are willing to go for a day trip to a nearby city from Albury. Maxs Motor Museum is an amazing place where crazy motor lovers will get to know interesting things about the motor industry. You must also take a visit to Bangerang Park to enjoy a great evening. If you've gone for a trip with your kids, we recommend going to RSL Park Corowa. There are many amazing facilities your kids will love enjoying.
Lockhart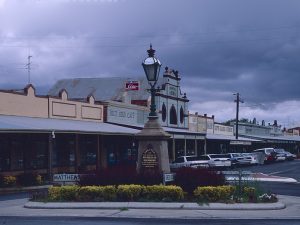 Lockhart is an incredible town located in New South Wales Australia. This town offers plenty of beautiful places for tourists who like to explore the natural beauty. Galore Hill is one of the best places where you can enjoy the scenic views. You may also head towards Yerong if you want to go hiking. The Sculpture Trail is another amazing option for art lovers who love to explore the beautiful artwork.
Shepparton
Shepparton is just a few miles from Albury. Shepparton Cow Parade, Goulburn River, Shepparton War Memorial are some of the beautiful places you can visit in this city. This town is the perfect place for families that want to go for a day trip from Albury.