Going for an adventurous tour to Albury?
You must be willing to prepare a list of crazy things you can perform in Albury. The tourists often find it difficult to decide which activities they should perform in Albury as there are plenty of things one can explore there. However, we've created a list of activities one must perform during their visit to Albury.
We're pretty sure that it will make your Albury visit more fun and entertaining. So, without any delay, let's take a look at the 5 activities you can do in Albury.
Have Fun at Noreuil Park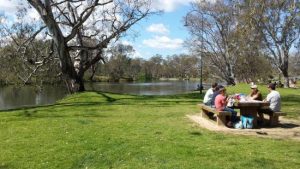 Noreuil Park is the hub of adventurous activities in Albury. It offers incredible places for kayaking, bike riding, paddle boarding, swimming, and relaxing on the riverbank. There are so many activities to enjoy that you won't get bored even if you spend your entire day at this park. Usually, the people come for a day-long picnic to this park.
The local authorities have organized the park with plenty of picnic tables, shade trees, and large expanses of grass. Without any doubt, Noreuil Park is the best place where you can spend some quality time with your friends and family.
Take a Visit to Murray River
Murray River offers tons of fun and entertainment for visitors throughout the year. There are lots of reserves and parklands where you can enjoy the beauty of the river all-day-long. The Wagirra Trail offers an incredible view of Murray River when you ride a bike on it. This path features a series of sculptural works that will make you fell in love with this place.
Albury Swim Center
The Albury Swim Center is the perfect spot for families that are willing to have some fun in Albury. The swim center is best known for the 50-meter outdoor heated pool. Similarly, the toddler pool is the best attraction for families.
Monument Hill
Monument Hill is a remarkable place known for offering an excellent view of Albury-Wodonga. You can simply use the local transport to go to monument Hill. But we recommend using a walking track to go there. Thus, you'd be able to learn important things about the history of this place.
Murray Art Museum Albury
The Murray Art Museum offers the best contemporary art in this region. The administrators are concerned about strengthening the local community with their great artwork. And they will happily agree upon showing you the remarkable art collection.